It's been a very long time since I've done a Sunday favorite things post, so I thought I'd rectify that situation tonight! I focused on my most loved items in our master bedroom for this edition.
All I wanted for Christmas the year after I graduated from college was a real, grown-up bed. And my parents came through in a big way. I don't know if it's normal for a bed to be one of a person's most prized possessions, but our bed is totally one of mine. As far as I'm concerned, we'll be keeping it forever.
My favorite detail may be the flowers carved into the headboard. They just make me happy. If you're curious, my parents purchased the bed consignment at
Bella's House
in Burlington, NC.
Honestly, I think the reason the Mister and I love our English fox hunt prints is that we wish we lived at Downton Abbey and were classy enough to ride horses through the countryside wearing beautifully tailored red coats. Also, the spotted hounds remind us of Hank. I bought the large print that hangs over our bed the first year we were together as a birthday present for the Mister when he had an apartment in Fayetteville. Not long after, we went back for the matching smaller one. For some reason, we love the obnoxious pretentiousness that is associated with these images. It's like our little inside joke that is confined to our bedroom. These are also from Bella's. (Can you tell it's one of our favorite stores?)
Although we were lucky that we didn't have to buy much for the bedroom, as the Mister and I already had most of the furniture we needed between the two of us, we did have to purchase a TV stand. For a long time, the TV sat on a plastic container turned upside-down because I had very high standards for this piece of furniture. I knew I wanted something with glass doors and a pop of color and that it would need to be the perfect height for the TV to be visible from the bed. Finally, I saw this cabinet at Target and knew it was just right. The blue gives the room a little more personality without looking totally out of place. What I especially love is how it serves as a shadow box for some things that are important to us, like my beloved "Nala" stuffed animal and a few mementos from our wedding.
Now I'm really wanting the yellow version with drawers to use as a china cabinet in the kitchen. We have two different hand-me-down china patterns that are beautiful and need to be where people can see them instead of hidden in the kitchen cabinet. The official name of the cabinet style is the
Treshold Windham Accent Cabinet
if you like it as much as I do. It comes in a ton of different colors in both the drawer and no-drawer option!
I'm one of those people who cannot get ready in the morning without music. Thankfully, a friend of ours got us this awesome Crosley Trio Stereo system as a wedding present. With a radio antenna, Bluetooth, and an auxiliary input, I can listen to whatever my heart desires in our bedroom and bathroom. Plus, the vintage vibe is great. Someday, Chris and I want to purchase a nice turntable and start collecting vinyl. But until then, I can definitely make due with this stylish sound system.
Lastly, I completely adore all of the artwork in our master bathroom. This Uncle Sam poster of Chris's is the coolest, even if he does sometimes make me uncomfortable when he's staring and pointing at me while I'm doing my bathroom business.
My super talented cousin
Molly
gave me this beautiful sketch of my wedding bouquet for Christmas. It has a ton of sentimental value for a lot of reasons, and I love that it hangs right by my sink so it's one of the first things I see every morning.
And these Remington puppies that hang over the potty... I think they speak for themselves.
There you have it. Our bedroom is filled with favorite things, and that's how I like it.
The only loose end I still really want to tie up in the master bedroom is getting some paint on the walls. I know all white walls are in style right now, but my house is full of white walls, and I'm just not into it, especially in our bedroom. I want a warmer color to make the space more homey.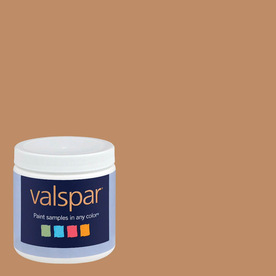 Butcher Block by Valspar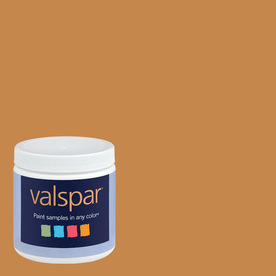 Molera Garden Ochre by Valspar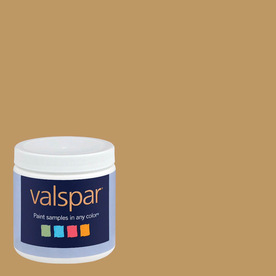 Lioness by Valspar
My dream color is darker than tan but lighter than brown, with maybe the tiniest touch of copper, but I haven't quite put my finger on it yet. We'll get there!